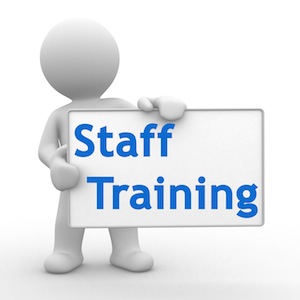 We live in the Internet-age which means any responsible purchase should be carefully thought out, researched and bought for the right value. After all, you'd be pretty upset at yourself if you bought a new fancy home entertainment component that turned out to be incompatible with your television, blu-ray player, etc. And I would hope with such an investment, you've taken the time to learn how to use the stuff!
I'm kind of a tech geek myself and there's a part of me that shivers when a friend tells me it's been two years and it's time for a new computer - that his "old" computer is slow and "broken." I'd like to think if only he had taken the time to learn how to use his computer, both the included hardware and software, he could get much more use out of it than a measly two years!
Which brings me to the importance of learning how to use your technology. At Aladtec, we pride ourselves in providing 24/7 support through phone, email and online tutorial videos. But we believe support can only go so far. Support is the reactive component to your needs. EMS Manager, FIRE Manager and Zanager, while simple to use, are complex systems for managing a large portion of your workforce data…we wouldn't want you to be burning the midnight oil trying to figure out how to do something in your system.
Training is the proactive component to your needs. We have dedicated staff on-hand to help with your system rollout and training. We believe that spending time with our training specialists when you first start your system is so valuable, we stand by it and include it with your subscription. Training your administrators to become "pros" at using your online scheduling system creates a new level of accountability and provides employees with a point person for questions.
Training provides preparedness and a working knowledge to any situation. I see a similarity in musicians. Many great talented musicians are self-taught and have received pointers throughout their career to better their craft. You could argue, however, that proper training and methodology is a more efficient way of learning. It would set a universal language that helps you communicate with others effectively.
Our hope is to help you get as much out of your system as possible. If you've recently signed up for an Aladtec online employee scheduling system, contact us to set up a training plan. If you've been using a system for a while and have new leadership coming in, give us a call - we're happy to help you get even more out of your system.
We will always provide support for our customers and believe it is an important part of our product but we see and offer training as an entirely different component. So take us up on our offer...be proactive in learning how to use your EMS Manager, FIRE Manager or Zanager system; we're dedicated to making it the best possible experience.